COATING AND SANDBLASTING OF

INDUSTRIAL VEHICLES
Officine Cristallo presents a new coating and sandblasting department for third-party vehicles of medium and big dimensions.

Coating line with

shot blasting tunnel
The right solution for the treatment of your surfaces.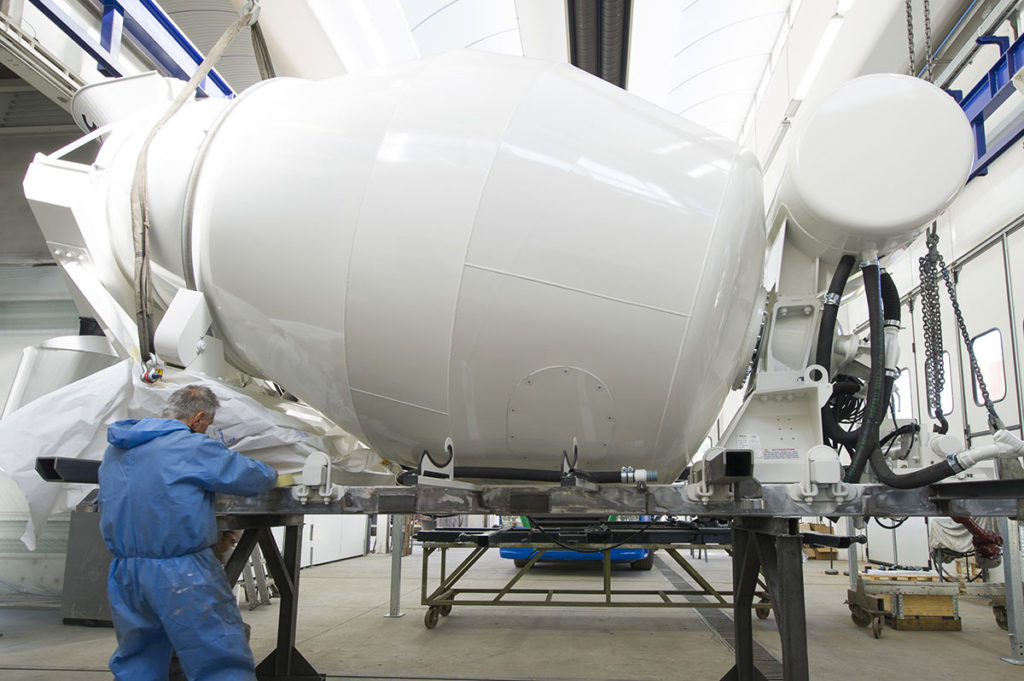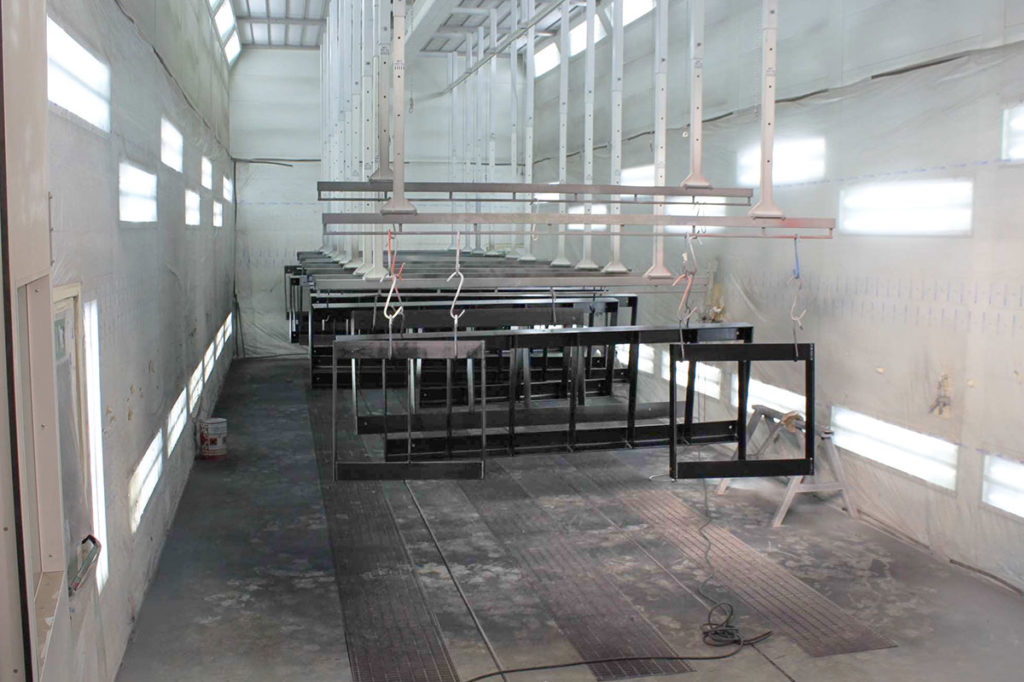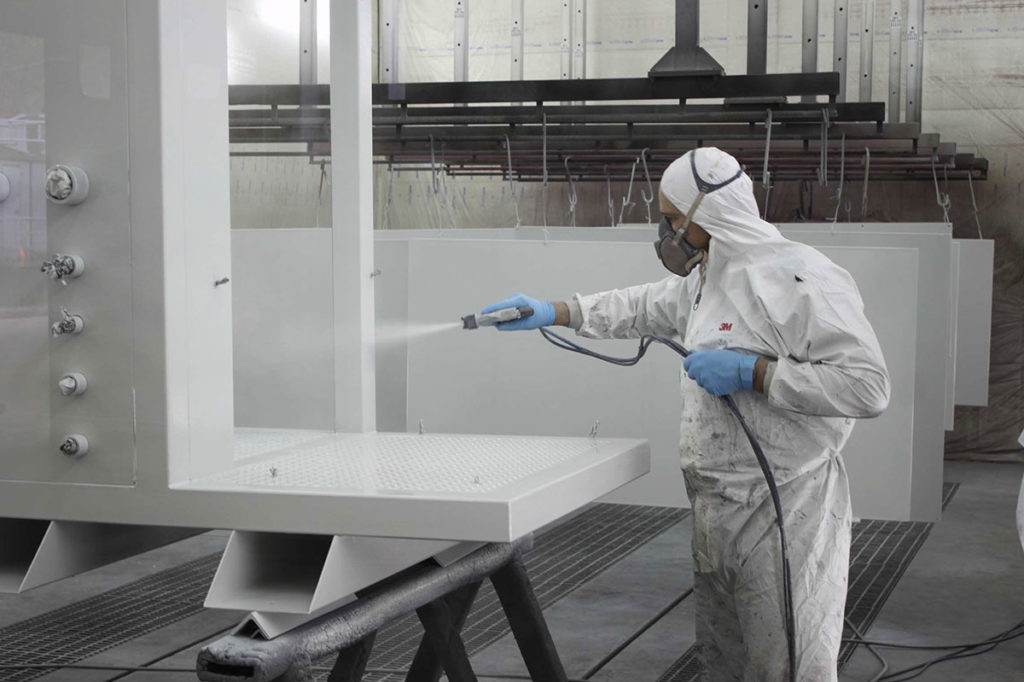 Preparing the surface

The surface preparation consists in the elimination of the lamination chips and corrosion oxides with extra fine roughness (average 20 Micron) for the optimisation of the surfaces for a perfect application of the protective film coating.

Sanblasting and coating

We perform sandblasting interventions on metallic carpentry and mechanical parts that have a low environmental impact, performed with an automatic tunnel of 2800 x 2600 mm, continual length and mass up to 6,000 kg.

Electrostating Coating

In-house tinting room for the formulation of any coating also in dual layers with organic paints. Certification of the applied cycle and analysis labs performing standard saline spray, humidity resistance, QUV ageing and bending resistance tests and other requests of the client or tendering specifications.
SPECIAL TREATMENTS

for any type of chassis
STRENGHTS
Shot blasting line for big pieces of 2.8 x 2.6 x16 m, mass of 6,000 kg.

Sanding and metallic graining extra fine (15 -18 micron).

Coating line with air transport for pieces up to 6,000 kg and road transport from 12,000 kg up.

Two heat-ventilated coating kilns of 6x6x12 m and 6x6x16 m.

Specific design of anti-rust coating cycles.
SPECIAL TREATMENTS
Liquid coating with the electrostatic method.

In-house colorimetry and testing lab (paint adhesion, salt spray, ageing tests, etc.)

Corrosion resistance cycles with organic and inorganic zinc primers.

Finishing cycles of polyurethane, acrylic, micaceous iron oxide for construction works, embossed effect for industries.
WHAT PEOPLE SAY
OF US
Officine Cristallo appeared in various sector magazines
WANT TO KNOW MORE?

CONTACT US!
Have you viewed our services and wish to have a quote with no obligations?